Register your home, business, or block to participate in the 2021 Holiday Lights Contest and help us light up Woodstock and spread holiday cheer! A community-wide lighting is planned for Friday November 26, 2021, at 7 PM. We will all "flip the switch" throughout Woodstock. $250 prizes will be awarded in 6 categories. A $1000 grand prize will be awarded and $500 will go to the runner up, sponsored by Associated Electrical Contractors. Homes will be photographed by the judges for publication.
Entrants will be included on the Woodstock Holiday Lights Map unless otherwise indicated on your entry form.
See below for contest categories, eligibility requirements and judges criteria.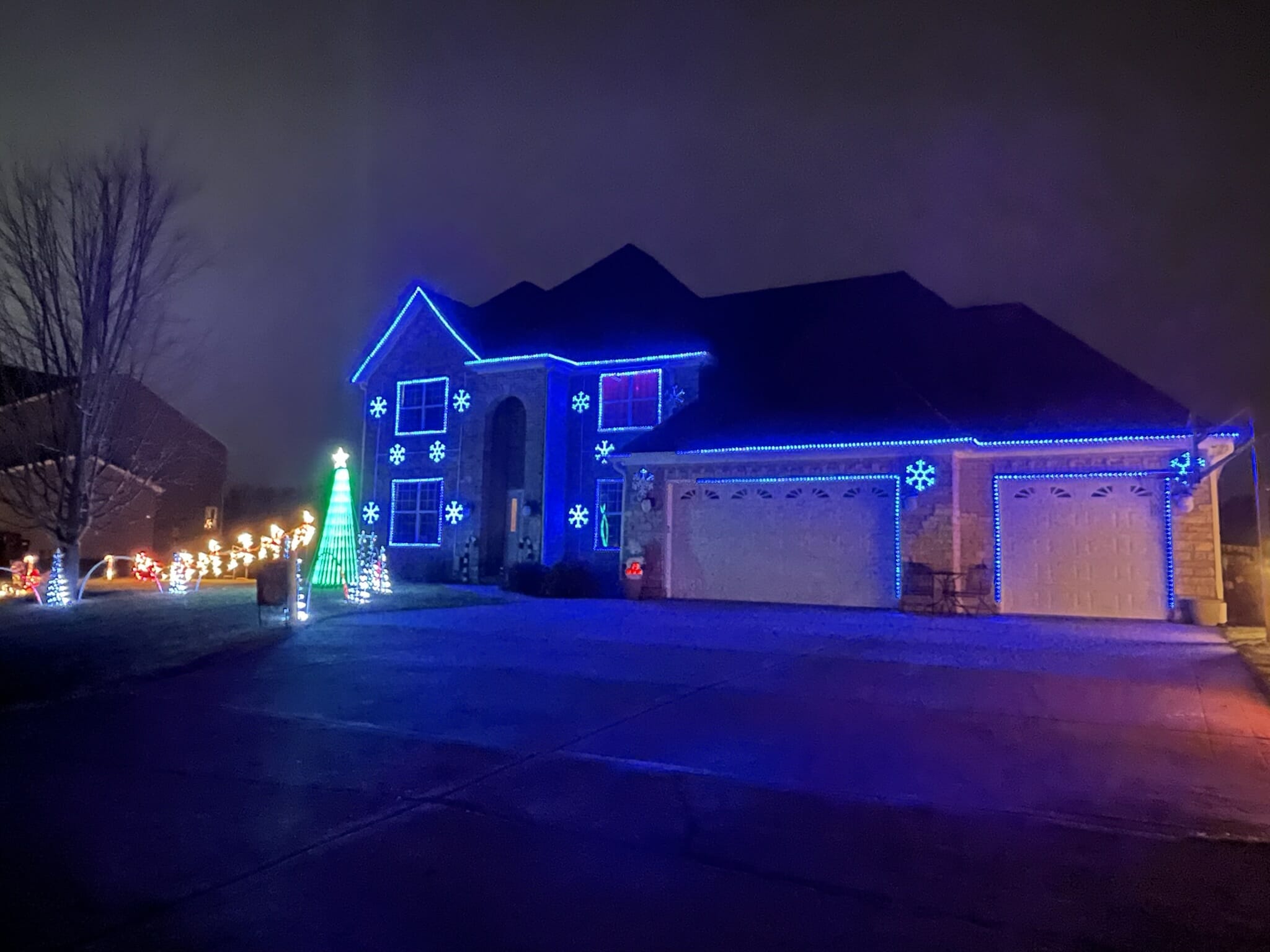 Congratulations to the 2021 Winners!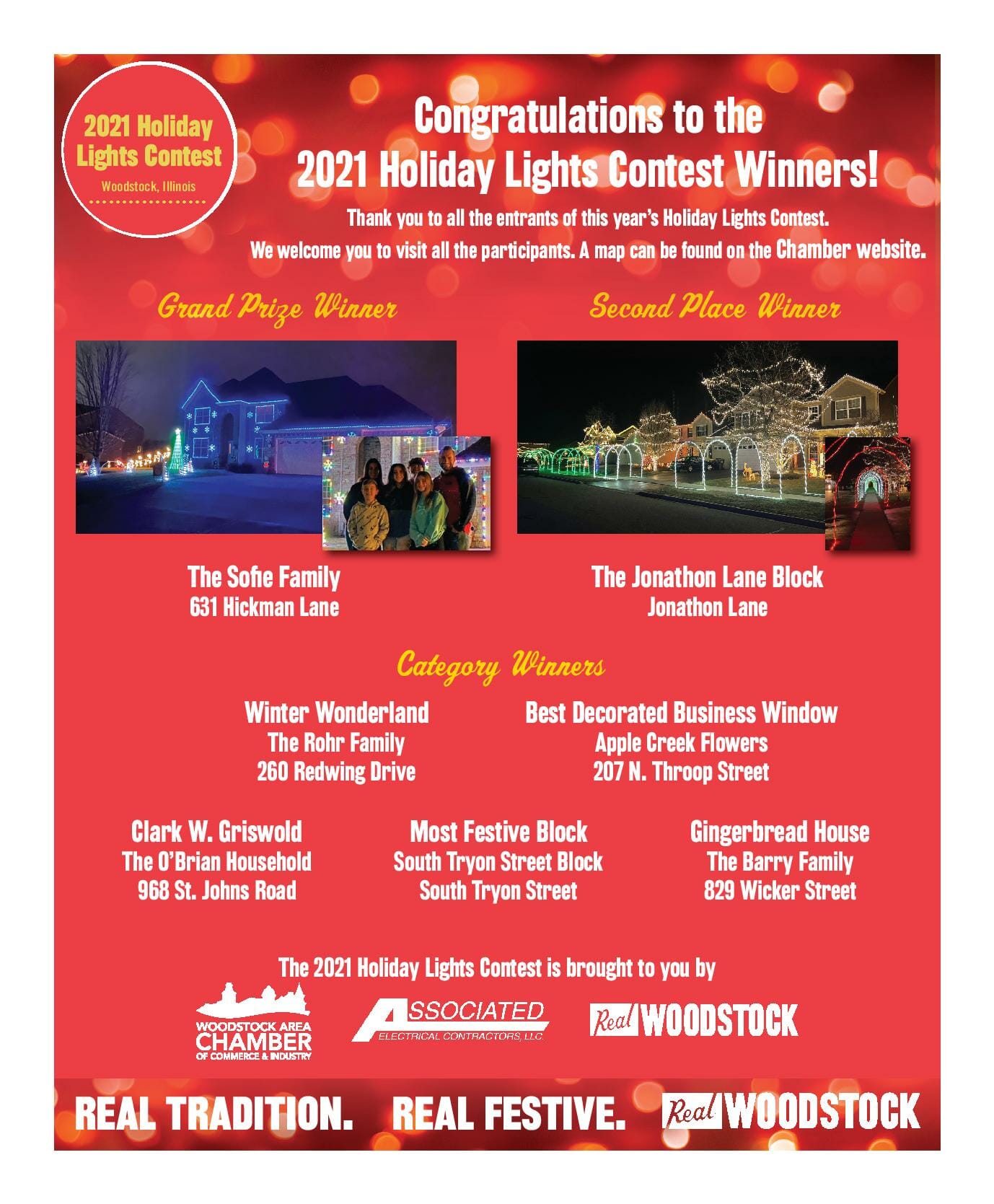 This category theme is designed for those that celebrate the beauty of winter.  Use of deer, snowflakes, lit wreaths, garland, trees and bushes, or snowmen as props are appropriate.  Any color lights can be used but blue or white light themes might score higher for this category.
This category is designed for use of multi color lights and decorations that give the appearance of a decorated gingerbread house. This can be as simple or complex as your decorating skills and creativity pleases!
Our traditional category that exudes a sense of elegance and romanticism.  White lights can be accompanied by outdoor props and decorations that keep with this classic theme. Hallmarks of this theme are fresh cut garland and wreaths with beautiful bows, trees decorated with beads, tinsel, home-crafted ornaments, jeweled baubles.  window candles, luminaries along a sidewalk or driveway, poinsettias, white lit trees with ornate gold or silver ornaments and ornamental fruit.
Anything goes here.  This category is for the over-the-top decorator.  Any color lights, props, inflatables, roof top and yard décor that can be seen from outer space fits into this category!
Make Clark proud!
BEST DECORATED BUSINESS/STOREFRONT
Any theme goes for local businesses participating in decorating their building, property, or store front windows.  Let visitors and residents see your holiday spirit shine! You want these bragging rights!
MOST FESTIVE BLOCK/NEIGHBORHOOD
Speaking of bragging rights – we want to see which block or neighborhood goes all in for the holidays!  Perhaps a theme across the block or neighborhood like wrapped tree trunks, same color lit trees, luminaries, or other common themes.  If your block or neighborhood goes all out, but it is all different styles and themes that is ok too.  We embrace our independent streak here in Woodstock.  Rally your neighbors and display your holiday spirit!