Saturday, November 27, 2021, 3:00 PM to 5:30 PM
Sunday, December 12, 2021, 2:00 PM to 4:30 PM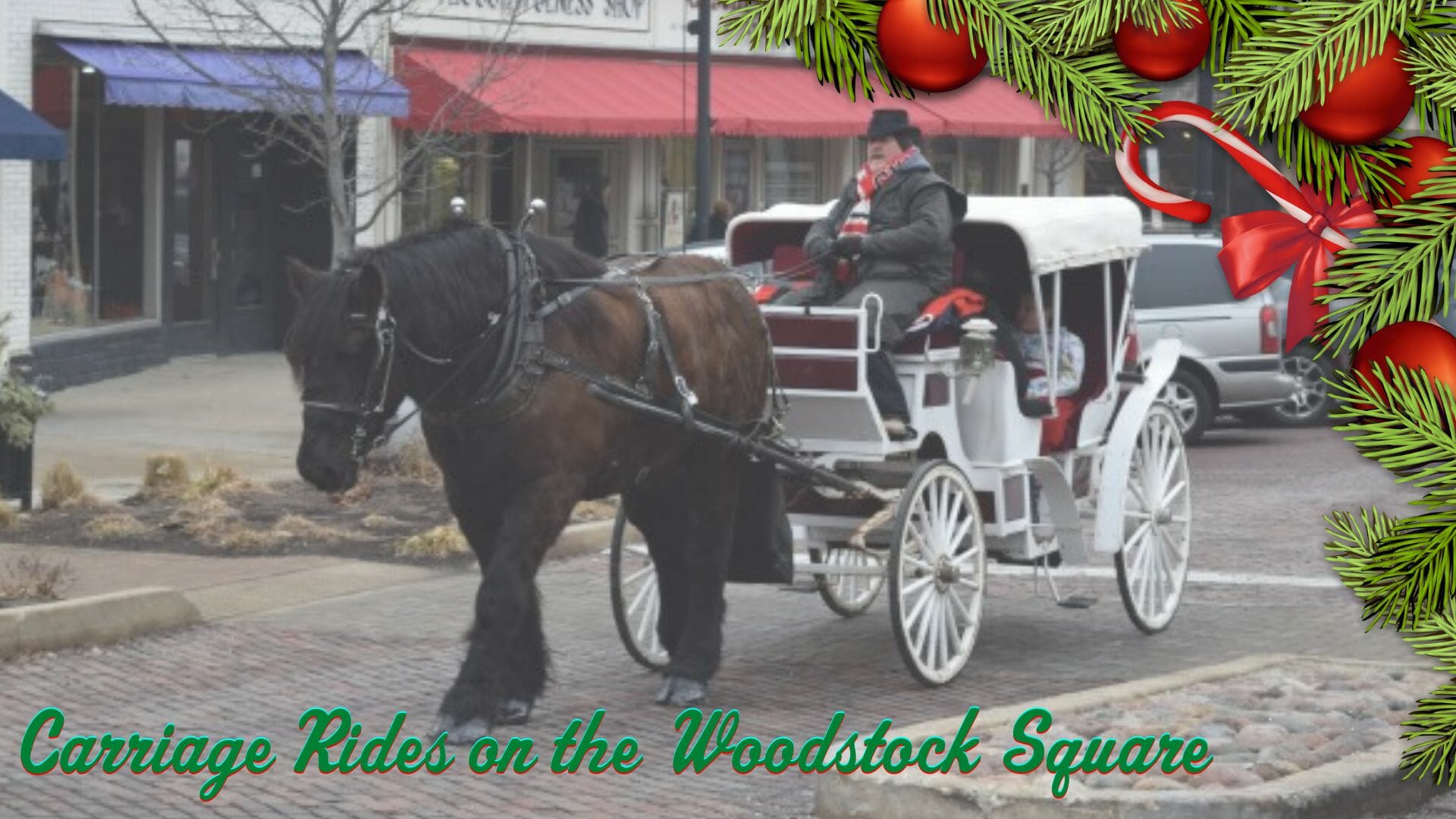 See for yourself why Woodstock was voted the most festive Christmas town in Illinois. Enjoy the charm and enchantment of the Woodstock Square during the Holidays with a nostalgic horse drawn carriage ride around the Square brought to you by The Woodstock Area Chamber of Commerce & Industry in partnership with local business sponsors.  Carriages depart from in front of the Woodstock Opera House and make a single loop around the Square.
This is a first-come, first-served opportunity and a popular holiday attraction, so grab a warm beverage, dress warm, and be patiently prepared to wait in line outdoors. Due to COVID-19 precautions, blankets are not provided on the carriage any longer, so feel free to bring your own cozy blankets to keep warm.
For the health and welfare of the horses, there is a 2 1/2 hour limit on their workday, so rides will end at the designated time regardless of the number of patrons waiting in line. Make your decision to wait accordingly, so you are not disappointed.