Take a minute to find out why it makes a difference.
Have you ever thought about what would happen here in Woodstock if our residents shopped local year round?  If we all made a conscious effort to spend money in Woodstock before anywhere else our businesses would flourish and they would give back to THIS community through sales tax, charities, job creation, etc!  New jobs would be created, roads would be better maintained, schools and local services would be improved.  Local charities would thrive and be able to better serve those in need right here in our community.  New businesses would come to town and we would have more places to eat and shop to choose from.  If we stop shopping online so much or travelling out of town to shop, we would use less gas and pollute the environment less.   Yes that's right  - if you want to reduce your environmental footprint you can start by shifting to a shop local philosophy instead of going online or one town over!    Challenge yourself this year and try to make a conscious effort to shop local!
Did you know many of our local businesses report that 60% of their sales come from outside of Woodstock??  Our goal is to shift that percentage and get our local community to support our local businesses!  Afterall, many of our local business owners have children that go to your child's school or attend your church or employ your neighbor!  Show them some love this year and say thanks for all they do for this community!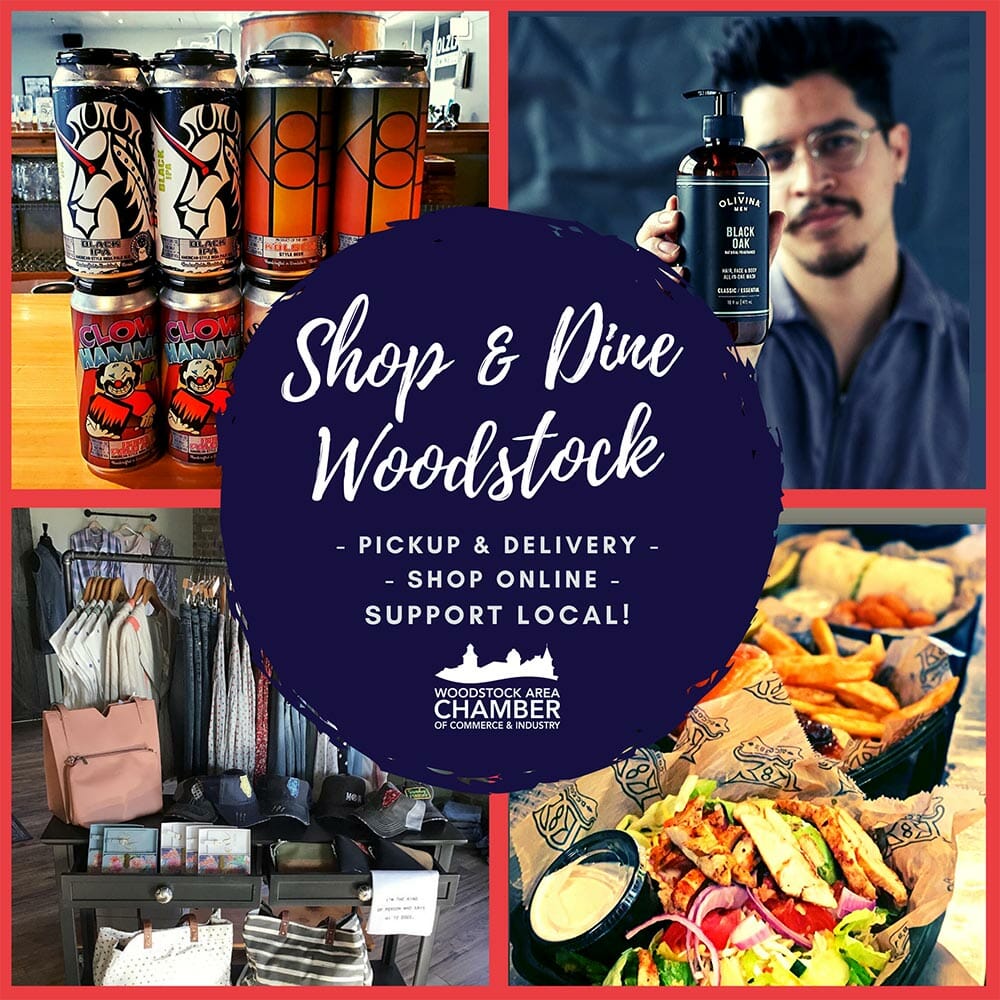 Money spent in the community will go back into it in the form of creating employment opportunities. According to the Small Business Administration, the 28 million small businesses in America account for 54 percent of all sales in the U.S. Plus small businesses have provided 55 percent of all jobs and 66 percent of all new jobs since the 1970s. When you make a purchase at a small business, you are doing your part to stimulate the local economy.